Welcome!
+++ Coronavirus Update +++
Dear All, Because of the current health crisis I have decided to cancel all bookings until After Easter. I will give you all updates should the situation change. I will try to reschedule all cancelled appointments. I'm taking new bookings from July onwards. Keep safe and healthy! ❤️
Hello everyone, Fingers crossed it won't be too long before I can see you all. Just popping this on to reassure you that I'm totally prepared for when I can start seeing clients again and to put your minds at rest that I always adhere to the the strictest government guidlines when it comes to hygiene protocols, in order to protect all of my clients' to the very best of my ability. Your health and safely are of paramount importance to me. Here is my Covid 19 Barbicide disinfection certificate.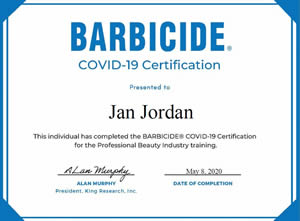 Jan Jordan trained and qualified in London's famous "Harley Street", and is a Fully Certified,  Insured and Licensed Permanent Makeup Specialist and has been based in Hindhead, Surrey since 2011.

Jan specialises in creating natural looking Eyebrows, Eyeliner, and Lips, giving you the perfect lasting look that you have always wanted.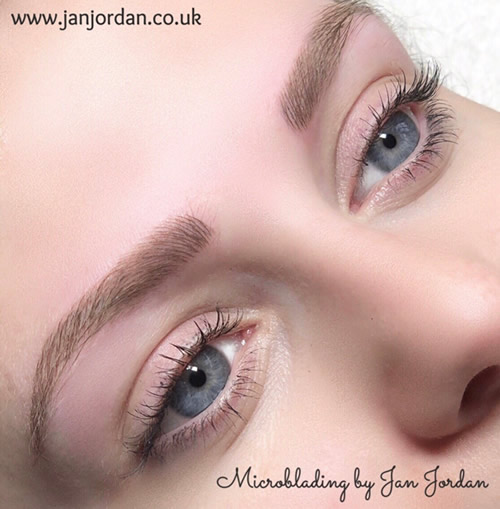 Micropigmentation, or Permanent Makeup, is a tattoo process that delivers organic pigment into the epidermal layers and the first "Reticular" dermal layer of the skin using very fine needles. The treatment is semi permanent because we all, eventually, shed our epidermal skin layers, leaving a faint trace of pigment in the reticular layer. People shed the epidermal layers at different rates, meaning that fading of colour varies from person to person. The colour of the tattooed area will seem darker than expected until healed, which is about 5-7 days, when the colour fades by about 30%, leaving a lovely, soft, natural result.
It is a safe and extremely effective way of enhancing your natural looks, and means that you can dispense with a lot of products in your makeup bag, such as Brow pencils, lip liner and eyeliner.

The result can last for a year or more, depending on your skin type and certain medical conditions, which in the long run will save a lot of time and money on cosmetics.
Jan Jordan - Founder and Senior Practitioner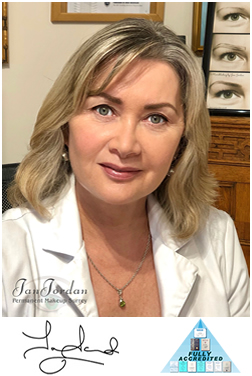 Lacey Jordan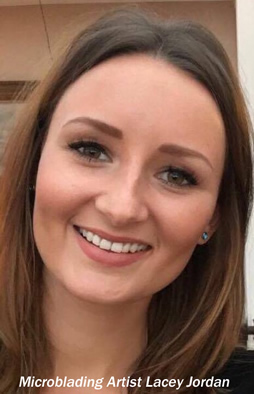 Due to exceedingly high demand, my highly skilled daughter Lacey has joined me here at the clinic. So as well as myself, Lacey will be available for Microblading Treatments. You can find out more about her by visiting the "Lacey Jordan" page of the Website, including prices and contact information.